Peace Art Created To Share With The Hope For Peace.
Largest Collection By A Single Artist
Browse The Collection of Over 3,000 Peace Signs

Peace Art
by
Kelly Anne Tearney
is licensed under a
Creative Commons Attribution-NonCommercial-NoDerivatives 4.0 International License
.
Based on a work at
http://peaceartsite.com/
.
Permissions beyond the scope of this license may be available at
http://peaceartsite.com/contact.php
.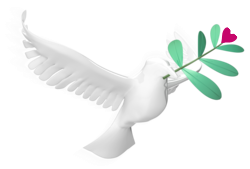 Subscribe in a reader